Sharpen your forecasts with the best modeling and most recent data.
Know, Really.
Request Demo

Discover the latest spatial analytics to grow your brand.
Analyze. Evaluate. Plan.
Request Demo

Leverage the art and science of mobility data analytics for better location insight.
Select the best sites.
Request Demo

Understand where your customers live and move, around the clock.
Target your best customers.
Request Demo

Watch the video.
Learn more.
Request Demo
Mobility analytics for brands on the move
eSite Analytics helps growing businesses select successful locations and target their best customers based on the latest mobility data.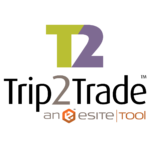 Our custom technology tools integrate broad data sources with deep intelligence in demographics, psychographics and market conditions, giving you a complete understanding of your current and potential network.
Identify your BEST customers: who they are, where they live and how they shop—both online and on-the-ground.
Leverage in-depth knowledge of your online and existing stores and customers to decide where to go next.
Use ongoing spatial insights to select better sites, attract more shoppers and market more effectively.
The ability to instantly react to questions, comments and thoughts with [eSite's] quick, easy-to-see and understand tools is a beautiful thing. In fact, our compound annual growth rate since inception is still about 25 percent, which is just stunning.

We rely on eSite for both trade area analysis and forecasting models. We use the online tools to assess potential impact of a new restaurant's trade area in an existing market or to simply evaluate consumer traffic patterns in untapped markets.  Additionally, we use eSite's consulting services and custom reports to know how much business we can expect from a potential site.

We've found the team at eSite to be incredibly responsive to our requests. They've often already started working on an upgrade before we even think to suggest it.
The Container Store

Five Guys

Emily Berger
Our Clients
The very same retailers, restaurants and grocers millions of Americans know and love.
Discover the Spatial Data Difference
See how big you can be and how fast you can grow with eSite Analytics.
Latest Resources
Tips, tutorials and industry trends from the eSite Analytics blog.
Home