eSite is a great place to work.
We work hard, play hard and (because we hire carefully and selectively) genuinely enjoy the company of our coworkers.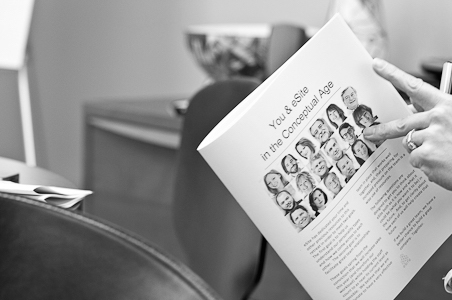 Join Our Team
eSite has high standards, and we match them with competitive benefits and perks, such as:
(Truly) competitive salaries
Gym Membership Subsidies
Comprehensive Health Insurance
Retirement Plan
Generous Leave Policy
Great Company Culture
ANALYST   |   DALLAS & CHARLESTON
NOW HIRING
Critically evaluate information gathered from multiple sources, reconcile conflicts, decompose high-level information into details, abstract from low-level information to a general understanding, and distinguish user requests from underlying true needs.
Work with multiple data sets to evaluate and verify the validity of the database and be able to produce summary data validation reports.
Work with data by Geocoding and provide support to the Modeling group in building predictive models.
Proactively communicate and collaborate with external and internal users to analyze information needs and functional requirements and deliver that information.
Be comfortable working with computer interfaces to upload basic data to our proprietary online platform – Trailblazer.
Successfully engage in multiple initiatives simultaneously.
Work independently with users to define concepts and under direction of senior project managers.
Assist with the development of requirements and specifications according to standard templates, using natural language.
Collaborate with developers and subject matter experts to establish the technical vision and analyze tradeoffs between usability and performance needs.
Understand a client organization's business strategy, direction, structure, and overall requirements.
Anticipate client needs before they arise and present needs with suggested solutions to project manager.
Strong analytical and product management skills
Comfortable with math and Statistics
Understands how various issues affect each other and the outcome of projects.
Contribute to Client training
​Leadership:
​Project Management – Assist in enforcement of project deadlines and schedules.
​Improve upon existing approaches by seeking opportunities to creatively transform current industry practices into fresh alternative solutions.
Assume additional responsibility without being asked.​
​Communication:
​Take input from supervisor and appropriately and accurately applies comments and feedback.
​Prioritize multiple tasks effectively.
Understanding of how to interpret client needs and translate them into application and operational requirements.
Prepare business correspondence and demonstrate excellent verbal and written communication skills.​
​Teamwork:
​Encourage fellow team members to make innovative contributions and embrace new ideas.​
Ability to interact professionally with a diverse group.​
Ability to work independently with limited supervision.
​Be a Team Player
​Core Competencies:
​Highly skilled in Excel
​Working knowledge of Alteryx
Skills in report writing in Alteryx and Microsoft SQL Server Reporting Services (SSRS)
Excellent math & algebra skills, statistics a plus
Experience in a business office environment with client/customer-facing contact
Demonstrate effective speaking and writing skills and business etiquette
Motivated and eager to learn
Problem solving skills
An analytical mind with logical thinking ability
Ability to self-teach and work independently
Ability to interpret data/results​
Other Considerations:​
GIS skills
SQL
Statistics
Modeling techniques
If you'd love to be a part of the eSite team and feel you have something to offer, we want to hear from you.
This link leads to the machine-readable files that are made available in response to the federal Transparency in Coverage Rule and include negotiated service rates and out-of-network allowed amounts between health plans and health care providers. The machine-readable files are formatted to allow researchers, regulators and application developers to more easily access and analyze data.  transparency-in-coverage.uhc.com
Careers at eSite