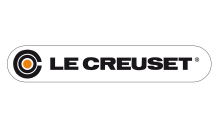 Meet Faye Gooding, CEO of Le Creuset North America. Her relationship with eSite, as she puts it, "goes back so far that it's difficult to remember its beginnings." As one of eSite's first clients, Faye was an early adopter of spatial analytics. (Back then, we used simple terms like "GIS" and "mapping.") Here, she talks about the difference location intelligence has made for her company's dozens of U.S. stores and retail partners in the past 14 years.
How did you decide to apply location intelligence to Le Creuset of America's operations?
We made the decision after getting to know CEO Tom Blazer, who helped us gain an understanding of the depth and breadth of spatial analytics available with one-stop shopping via eSite. We were looking for a resource to gain a more thorough knowledge of our existing consumers. As a manufacturer that recognizes the brand and marketing value of company-owned stores, we also required location intelligence to make good decisions regarding site selections. eSite offered both, and more. Because I first encountered eSite way back when it was still a two-person startup, the founders' integrity and ingenuity is what ultimately clinched the decision to enter a partnership.
What's one of your biggest challenges, and how does spatial analysis help?
A big ongoing challenge is building an ever increasing level of confidence among our wholesale partners in Le Creuset's vertical integration and its ability to increase sales out of their own doors. Our retail strategy focuses on raising awareness and attracting more loyal customers by telling Le Creuset's brand story and showing full product assortments across categories. eSite's spatial analysis plays a big role in this strategy, which in turn impacts our retail partners. Having a spatial analytics partner is a valuable tool in building stronger relationships with our wholesale partners as we work together leveraging customer data in ways that maximize sales out of their retail doors as well as our own.
Can you recall a time when eSite recommended something new—a solution your company may not have thought of on its own—that made a big difference in operations?
Le Creuset always carefully analyzes venues for consumer advertising. However, we were really pleased when eSite recommended applying site selection tools to further refine our promotional research. This exercise definitely added value to our advertising campaigns.
What is one of your favorite ways to use eSite Tools™?
The ability to provide targeted information to our wholesale customers in ways that can drive their Le Creuset business still intrigues me.
See the tools that have helped Le Creuset
eSite's site selection tools are like nothing else available to the retail real estate industry today.