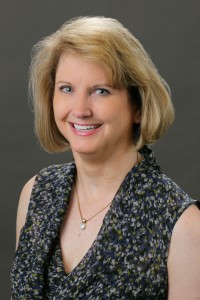 Meet Valerie Richardson, vice president of real estate at The Container Store. We asked Val to talk about her company's partnership with eSite and how using spatial analytics is helping The Container Store get into new markets faster than ever.
How did The Container Store and eSite meet?
We discovered eSite when searching for a solution for our sales forecasting tools. The Container Store was using spatial analytics to guide business decisions years before it was commonplace in corporate culture, and at one point we had a list of questions that couldn't be answered by available technology in the market at the time.
That's when we discovered eSite. Tom and his team created a solution that was a perfect fit for The Container Store's needs. It could be used in-house, which is what we really needed, and got us reliable answers to our tough questions. Since then, we have worked closely with eSite to test several more applications that assist us in the site selection process.
What have you been working on lately?
We recently completed work on a new application to help with our site selection process. With the economic downturn greatly decreasing commercial development, the best retail space is being absorbed quickly. To support our company's growth strategy, we found it necessary to canvas wider areas for expansion opportunities. To do this right, we really needed a faster, better evaluation tool to forecast the impacts of adding additional stores to existing markets.
eSite's solution was a new tool that enabled us to quickly evaluate the financial impacts and market potential of a new site when it's located in the same market as an existing store.
How does it work?
eSite Tools™ give us insight into a variety of data points for our extensive customer database in a geospatial format. We can measure the projected sales transfer in a market, penetration rates, shopping patterns and much more.
How are you using it?
The real advantage of using eSite software is that it gives us key insights in real time, right when we're having those "what if" conversations in the middle of a real estate committee meeting. Being able to answer business questions within seconds is quite valuable. We can instantly react to questions, comments and thoughts with a quick, easy-to-understand tool. It's a beautiful thing.
Is it everything you had hoped it would be?
Yes. Virtually every time The Container Store and eSite work together to create another data analysis tool, eSite takes that initial question or problem and not only solves it, but also expands the tool so we can look at our data in ways we had not envisioned.
What is one of your favorite ways to use this and other eSite Tools™?
We love to showcase our market analysis and market penetration when meeting with prospective landlords. It allows them to "peek behind the curtain" to learn more about how retailers evaluate potential store locations. It never fails to impress the audience!