eSite Analytics client CitiTrends made headlines this month when shares "surged a whopping 25.2%…after the company reported better-than-expected second-quarter fiscal 2015 sales and earnings."
The fashion retailer's sales advanced 6.1% year over year to $153.9 million, and we couldn't be more excited for our partner in spatial analytics.
Investment research firm Zacks attributed much of the tremendous growth to an increase in the number of customer transactions, while other reports noted the brand's successful expansion into profitable geographical markets.
Zacks also had this to say about the announcement:
"Further, the company indicated that the third quarter has started on a strong note with comps up 6% for the first two weeks of August, driven by a shift in the tax free holiday to August this year from July end last year. Moreover, a better transition from spring to fall season merchandise this year drove the improvement in comps."
What's next for Citi Trends?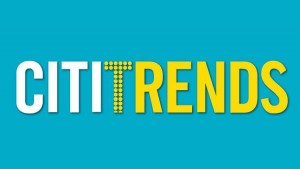 There's talk of opening 13 new stores, relocating or expanding 13 existing ones and renovating as many as 25 others in the coming fiscal year.
Wondering how eSite Analytics can help you achieve similar results? Let's talk! Get in touch any time to chat with a member of our team or schedule a demo of eSite Tools and innovations.