Most restaurants and retailers know to classify customers. In fact, many of today's fastest-growing brands agree that getting a 360-degree view of consumers' preferences and habits is actually more important than finding high-traffic areas.
Here's a short story that illustrates this point really well…
There's this 36-year-old couple—let's call them Jason and Shannon Duffy—who live in a two-story bungalow with their two young children. They opted to take the longer drive to work so they can have a bigger house and access to the neighborhood pool and playgrounds. Plus, with so many restaurants, grocery stores and shops on the way to preschool and soccer practice, running errands is relatively easy.
Downtown is 45 minutes away, so they're always looking for nearby date-night destinations and family activities. And when they want to try new foods or find a kid-friendly spot for the weekend, they'll simply Google the name of a place they heard about while listening to Internet radio.
Guess how much the fast-casual restaurant tucked into a corner of a shopping center they drive by every day pulled in last year?
$6 million?
$3 million?
$2 million?
Try $400,000.
Yes, that's four hundred thousand dollars.
The company found a spot with decent parking, sent mailers and even placed a local radio ad. So what went wrong?
You have to segment customers.
Recent research on failed restaurants reveals that 60% don't make it past the first year and 80% go under within five years. Less than 20% of restaurants see their five-year business plans all the way through to the end.
This makes success stories by the likes of Shake Shack and Five Guys seem astounding.
How do some stores get lines out the door while others struggle to get lines, period?
They methodically and meticulously segment customers.
By classifying consumers in the example above, you'd know that the Duffys and their neighbors don't listen to local radio. (They stream.) You'd know that direct mail goes straight to the recycling bin. (They prefer mobile marketing.) You'd also know that they're often too busy to prepare meals and embrace the movement toward healthier fast foods. They'll try anything new at least once—as long as they can justify the cost and can get to a location easily.
Customer classifications are your brand's very DNA.
You can't determine how to sell more until you know precisely who you're selling to. Once you've identified your best customers—where they're located, how they want to hear from you and what compels them to buy—you can identify exactly what they need and want, and then deliver it.
And you don't have to be creepy about it. By appending addresses, you can identify high concentrations of your ideal customers while simultaneously respecting and protecting consumer privacy.
At eSite Analytics, we use segmentation to determine a company's best customers. Painting a rich picture of consumers' sociodemographics, lifestyles, behaviors and culture is the best way to get a comprehensive view of customers, prospects and markets.
For example, eSite Analytics clients use customer segmentation to:
Maximize Budgets
What's the real goal of customer segmentation?
To save you money.
Classifying customers allows you to spend less to acquire more ideal customers with the right messaging, marketing and customer relations.
Once you've used segmentation to identify who your best customers are, you can pinpoint the markets, neighborhoods and streets with the highest concentrations of them. This makes it easy to identify locations with high revenue potential…before you book a flight to evaluate a site: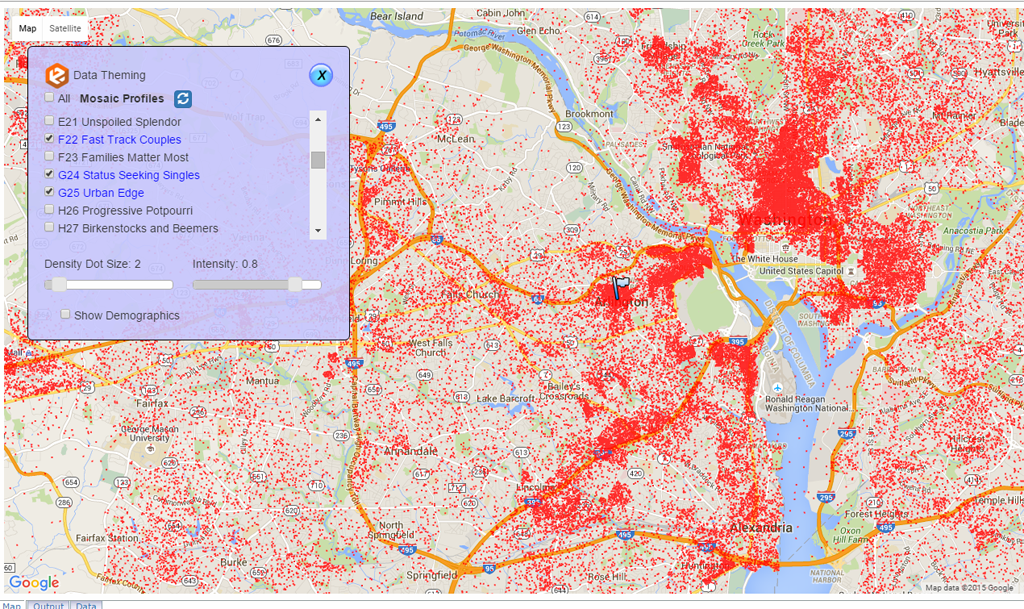 Create the Ultimate Customer Relationship
Segmenting customers allows you to gain a clear understanding of your best customers' needs, wants and habits. Because you know exactly what kinds of marketing and advertising they prefer, you can personalize the customer relationship in every trade area and for every store: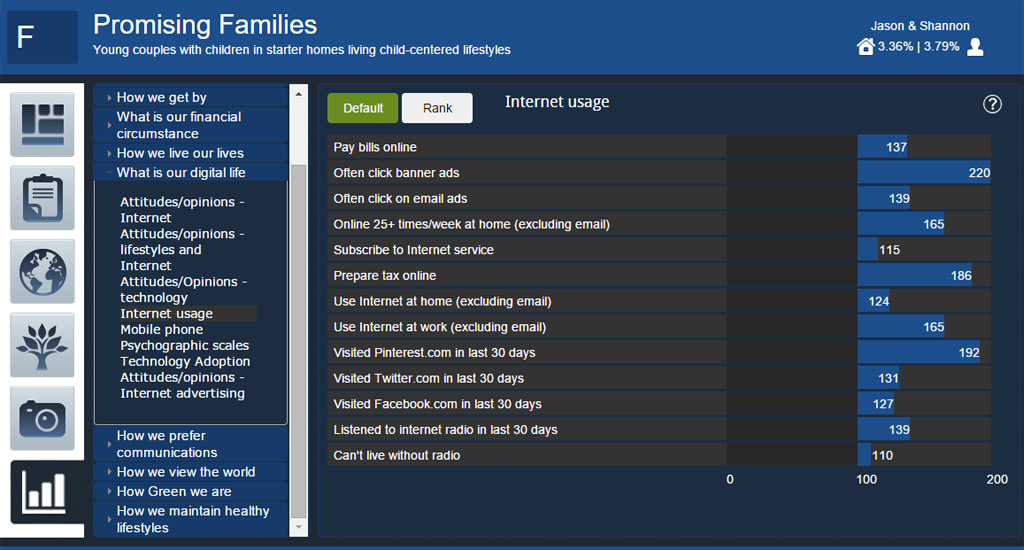 Over time, you can easily refine your marketing efforts as you discover which high-value segments respond to what types of messaging.
Align your locations with the right customer segmentations, and you'll be surprised at how long those lines can get.
Wondering how you can better segment customers?
Let's talk! When you request a one-on-one demo, a member of our team will show how you can use customer segmentation to maximize your revenue potential .