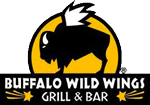 Are you wondering how Trip2Trade is tangibly benefiting businesses?
One of the first companies to use Trip2Trade was Consolidated Wings Investment, the firm behind a large group of Buffalo Wild Wings franchises. Restaurant managers have been using the new eSite Tool™ to better understand local customers and target marketing.
Vice President of Acquisitions Emily Berger recently shared some insights on the new TomTom data-powered tool. Here's what she had to say about Trip2Trade and its influence on trade areas, cannibalization estimates, marketing decisions and more:
How Buffalo Wild Wings has benefitted from Trip2Trade:
"Trip2Trade has been instrumental in helping our franchise negotiate the site selection process in new territories where we haven't yet had the opportunity to learn the market first-hand."
We have a much better understanding about niche trade areas in nuanced markets where typical drive time and radii modeling aren't accurate."
On how Trip2Trade is changing franchise growth strategies:
"We are often finding that the standard distances and drive times used for cannibalization modeling don't really reflect the true consumer habits of our customers. [Trip2Trade] has allowed us to be more creative and flexible in thinking about our approach to site selection."
"We're are also learning so much more about the trade areas for our existing stores, helping us to create more sophisticated marketing plans."
On favorite Trip2Trade features:
"The ability to break trips out into different days and day parts, while simultaneously differentiating between trip origins and destinations, is forcing us to get smarter about how we invest our time and money into marketing our brand."
And, on Trip2Trade support:
"We've found the team at eSite to be incredibly responsive to our requests for assistance in using the tool and open to suggestions on enhancements – they've often start working on an upgrade before we even think to suggest it."
How about you? Considering Trip2Trade? Already use and love it?
We always love to hear how clients are putting newly available GPS data to use.
If you're considering Trip2Trade, know this: it's the only analytics tool powered with GPS trip data, which means there's something for everyone—from real estate teams to marketing departments—and it scales to fit any size, from small business to enterprise. See how scores of companies are now using Trip2Trade for better trade areas, more accurate sales forecasts and targeted marketing.
Then try it out for yourself. Sign up in seconds to get started today.