eSite Analytics is pleased to announce that it has acquired the FreeDemographics.com web property from Alteryx.
FreeDemographics.com provides users with complementary demographic reporting. The single-use report provides demographic information around a 1,3,5-mile radius or any radii/drivetime of the user's choosing.  Users can choose to view demographic information in the following report formats: Overview Comparison, Rank by Housing Units, Rank by Race, Overview Summary, Population Comparison, Snapshot Comparison, and Snapshot Summary.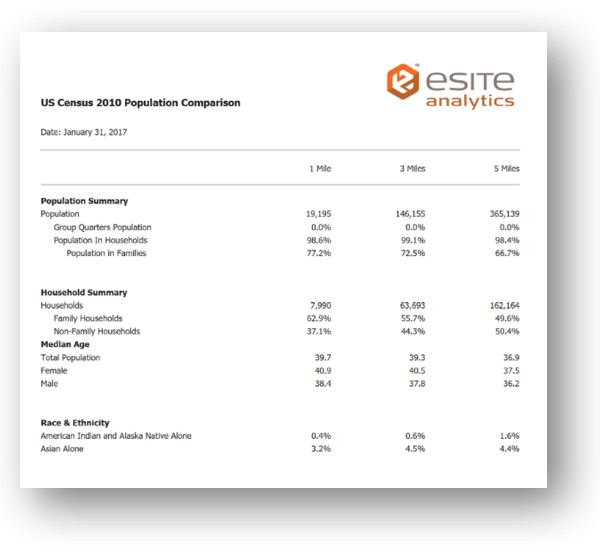 eSite Analytics President Charles Wetzel said "We are thrilled with the opportunity to offer our clients more ways to improve their data analytics strategies," said Wetzel.  "These applications can empower our clients with self-service analytics and deeper insights from data, faster than ever."
With FreeDemographics.com and along the recent acquisition of Alteryx's DemographicsNow app, eSite has expanded its suite of product offerings to meet the analytical needs of clients across all stages of growth and development.