In this post, we introduced you to three distinct categories of millennials. Ranging from low-budget bargain hunters to high-income status seekers, there's a full spectrum of dramatically different shopping habits in the 19- to 35-year-old crowd.
It would be a shame to market to all of them the same way, wouldn't it? You'd miss out on so many opportunities.
Today's 76 million millennial spenders are tomorrow's trillion-dollar demographic. This means that the sooner you can secure their loyalty, the longer-lasting your relationships with them will be.
In this post, we'll go over a few more subgroups of millennials based on Experian Mosaic® segmentations, and offer a glimpse at where they're headed.
Who Are Today's Millennials?
To give you a clearer understanding of what's at stake for B2C brands: There are roughly 80 million millennials in the U.S. spending approximately $600 billion a year. Those numbers grow every year as more millennials move to America, climb income ladders and start families. Some estimates say they'll be spending as much as $1.4 trillion annually and represent 30% of total retail sales by 2020.
What Do Different Millennials Look Like?
At the younger end of the spectrum are those born in the early 1990s. While many are still in school, some are starting out on their own at first jobs and apartments. Here's a snapshot of three distinct customer classifications with high concentrations of 19- to 24-year-olds, according to:
Aspirational Fusion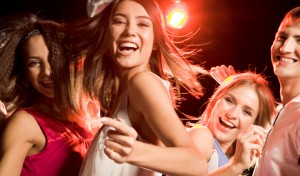 Concentrated in older, industrial areas, members of this group are drawn to the affordable, fixer-upper apartments where housing values are 40% below average.
Despite tight budgets, Aspirational Fusion are big on shopping, keeping up with the latest fashion and trying to make a unique statement with their clothes. They prefer to shop at discount stores near their apartments, but they also patronize national chains.
These households barely register when it comes to consuming most media. They rarely subscribe to newspapers or magazines other than parenting, food and entertainment titles. They don't often watch TV, other than cable channels…and they have little tendency to listen to the radio. With many taking public transit to work, they're more likely to get their tunes from ear buds than car radios.
Singles and Starters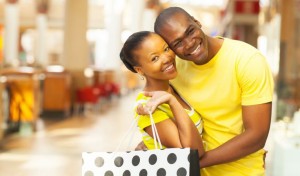 Concentrated in small cities across the country, these households tend to be young, ethnically-mixed and unattached. Most are on their own and starting to build independent lives in apartments with other young singles.
Singles and Starters like to wear the latest styles and search for designer labels they can afford at mid-market retailers and discount chains. This group provides a good marketing opportunity for the makers of electronics…[because they] like to be plugged in to the latest trends.
They're not in the habit of reading a daily newspaper, and they don't often read most magazines. Increasingly, they spend their free time online chatting, blogging and checking out social networking sites, to keep up with their real and virtual friends.
Families in Motion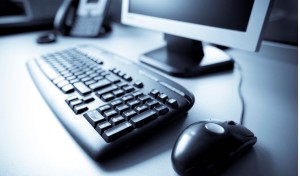 Families in Motion are conservative shoppers who are loyal to brands and stores that provide them the most value. They prefer local retailers to national chains, but when they need a large selection of clothing or housewares they're willing to drive an hour to a discount department store
They'd hardly qualify as early tech adopters, but they still make a strong market for DVD players, DVRs, Blu-ray devices and MP3 players.
Families in Motion go online to communicate through instant messages, emails and message boards and chat forums. Many set up their desktop computers to entertain their children, and these households also use the Internet to play games, download music and watch videos.
As we head into the older segment of millennials in the 25- to 35-year-old age group, a couple more overarching segmentations emerge:
Young City Solos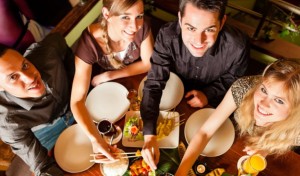 These young professionals report above-average incomes topping $75,000 a year, and they seem to be thoroughly enjoying their unattached status.
These unmarried folks devote a lot of their discretionary cash to nightlife activities…joining a health club…and white-tablecloth restaurants.
They're infrequent consumers who prefer local boutiques to national chains, though they will go to discount retailers.
Multitasking Young City Solos don't have much time for traditional media. They are nearly twice as likely as average Americans to use the Internet [and regard it as] their main source of entertainment. They've made the Web part of their daily life, and they're comfortable going online at home, work, the library or a hotel. They're always on the lookout for new and unusual Websites.
Promising Families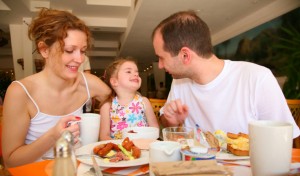 These predominantly white households live in small homes in affordable new subdivisions. Though most of the adults are earning entry-level pay, the dual-income households have enough disposable cash to lead rich leisure lives.
They like to stretch their money, typically waiting for sales, patronizing factory outlets and heading right to the clearance racks.
They go online for a variety of utilitarian purposes—to buy toys and hobby items, bank, make travel arrangements, trade stocks and get the weather report—and to keep their children entertained at home with music, videos, games and Internet radio.
When you look at millennials according to these specific segments, it becomes easier to understand the shopping habits and consumer behaviors of each distinct group so you can market to them more effectively. It also provides a crystal ball view of where different millennialist are headed as they climb career ladders, start families and move to new neighborhoods.
And that's just for starters. When combined with location analytics, you can determine which types of millennials are the best fit for your brand in markets across America.
Looking for more insights on millennials? Schedule a demo to see how an analytics tool like TrailBlazer makes it easy to identify and market to the right consumer groups for your brand. Request a live demo now!
The customer classifications in this post are taken directly from TrailBlazer and the Mosaic® USA consumer lifestyle segmentation. Photos thanks to Experian Marketing Services.