Do you work in the retail or restaurant industry? How about finance or healthcare?
How well are you marketing to millennials?
There are 80 million millennials in the U.S., and brands are spending 500% more on this subset of the population than all others combined. If your business-to-consumer company isn't targeting them, there's a good chance your competition is.
Today's average spenders are tomorrow's trillion-dollar demographic. The sooner you can secure their loyalty, the longer-lasting your relationships with them will be.
Then again, there are 80 million of them. It's a little overwhelming, to say the least. Thankfully, emerging research is starting to identify subsets within the millennial generation. For example:
New analysis from advertising technology firm Turn breaks the nation's largest living generation into four distinct groups for marketers. It's no longer enough to simply market to millennials. You have to market to the right millennials for your brand.
Our spatial analysts spend a lot of time segmenting and dissecting the needs, wants and habits of all kinds of millennials, from young adults in their early 20s to suburban couples reaching their mid-30s.
Here are the habits of three subgroups of millennials in the U.S. based on eSite analysts' day-to-day reviews of millions of millennials in hundreds of thousands of locations: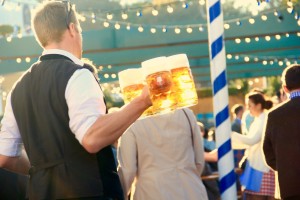 1. Champagne tastes and six-pack budgets
This sector of the millennial population has a big appetite for the latest trends and fashions—although you won't see them in upscale boutiques. They're loyal to discount stores and clearance racks and shop online regularly. The one area where they do invest in full-price items is electronics. For this group, staying connected to the world around them requires the latest and greatest tech gadgets. Even without the expenses of childrearing, there's not a lot of discretionary cash left over for saving and investing.
Key differentiators: White, single and college-educated in search of better-paying jobs
Income: $35-50,000
Location: Second-tier cities across America
Reach them through: Mobile display and Internet radio advertising
Don't waste your marketing budget on: Cold calls, direct mail, traditional radio or print ads
2. Urban sophisticates
You'll recognize this class of millennials when they show up for dinner or drinks toting a gym bag and briefcase. They're financially savvy and actively planning for retirement—but that doesn't mean they don't love to get out and explore the nation's most expensive cities. This subset tends to avoid mainstream retailers in favor of boutiques with local flavor, and they're bound to ignore most traditional advertising in favor of personalized recommendations and referrals. And while they do spend a lot of time on social media, this segment isn't nearly as fond of online shopping as other millennial groups are.
Key differentiators: Unmarried, college-educated singles with well-paying jobs
Income: $50-75,000
Location: Fun-and-funky neighborhoods in the nation's big cities
Reach them through: Email, Internet radio, broadcast TV and organic social media marketing
Don't waste your marketing budget on: Newspaper ads
3. Status-seeking suburbanites
These millennials are on the fast track to bigger paychecks and better job titles at their decent-paying jobs in sales and technology. Dual income households mean they can afford first homes in new subdivisions of sprawling mid-sized cities. A decent portion of discretionary income goes toward athletic activities, nightlife, family-friendly attractions and fast-casual restaurants. They're big into status symbols but still clip coupons and shop sales to buy the latest and greatest trends—from high-end gaming systems to premium SUVs to designer clothes—at discount prices. They don't subscribe to daily newspapers and rarely listen to the radio. They rely on the Internet for pretty much everything and are receptive to digital ads.
Key differentiators: Married working couples, many with kids and mortgages
Income: $100-150,000
Location: Suburbs in the South and West
Reach them through: Online ads including paid search and sponsored links
Don't waste your marketing budget on: Any kind of traditional advertising
These are just a few of the many types of millennials out there. It just goes to show  how important it is to always be segmenting customers.
So…
Now that you know about these three different types of millennials, how will you change your marketing to reach them?
Unless otherwise noted, all insights are thanks to Mosaic® USA consumer lifestyle segmentation, which powers TrailBlazer. Experian classifies the above subsets of millennials as Digital Dependents, Urban Edge and Fast Track Couples.