The newest eSite tool is in alpha.
This means real estate teams everywhere will soon have access to the most powerful site selection tool yet—the first and only powered by trip data from TomTom, the world's leader in navigation and location-based data.
Right now, our alpha customers in the retail, restaurant, and municipal industries are working with the new eSite Tool™ to help us fine-tune. We anticipate opening up the tool for beta customers by mid-October.
If you'd like to start using this exciting new tool before the competition, there are still available slots for our beta testing period:
Here are some of the highlights of this game-changing tool:
Organizations will have REAL trips to their store's trade area from REAL shoppers.
Trip2Trade will revolutionize the long, cumbersome and often inexact process for site surveys and selection.
Our Real-World Trade Areas data reveals actual driving behaviors with the origin and destination for any consumer trip.
An easy-to-use, intuitive interface empowers users to filter this data by parts of the day, a full day, or week.
The Value of Real-World Data
Even with today's vast stores of data, most companies still have very little location-based customer insight. Site survey and selection tools available to the real estate teams at government departments, retailers, banks, restaurants and merchandisers do not reflect actual trade areas. This means mapping and modeling are still based on one-dimensional solutions assuming a stop at your site occurs somewhere between a driver's home and final destination: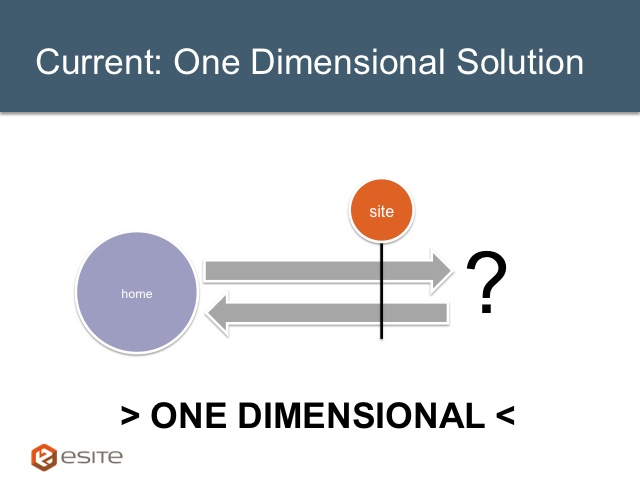 These solutions, which until now were the best option, don't take into account the multidimensional driving patterns of customers who make many stops throughout the day: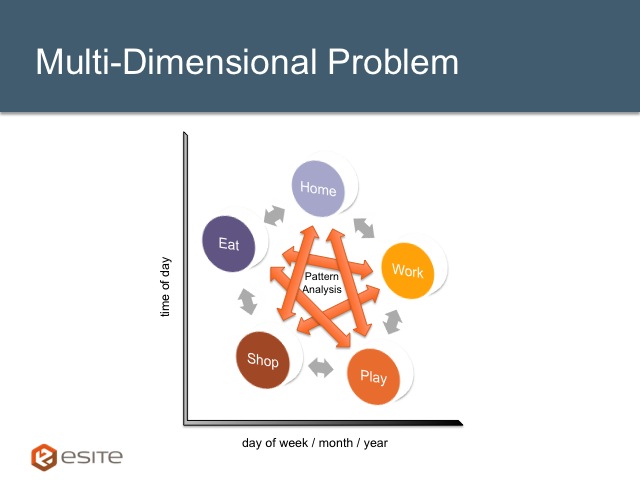 Trip2Trade changes all this. Companies and organizations will be able to make location decisions based on actual driving behaviors filtered by specific times of day, days of the week or even seasonality. When combined with business, demographic and pychographic data in the new eSite Tool™, this quality shopper data will provide a more complete picture of customer behavior than ever before.
For example, the trade area for this restaurant at morning drive time: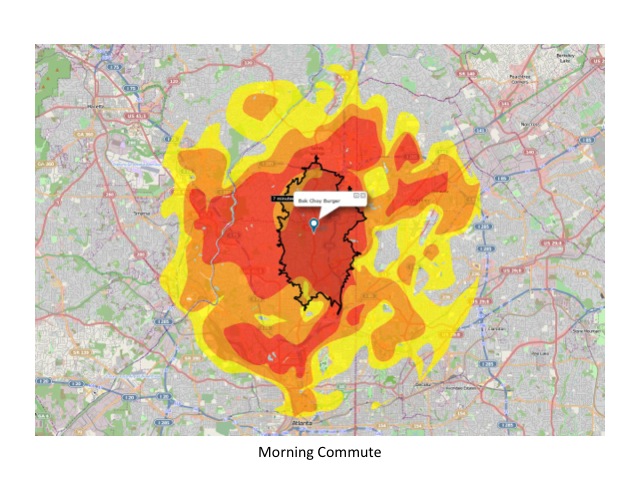 Looks a lot different during the weekday lunch hour: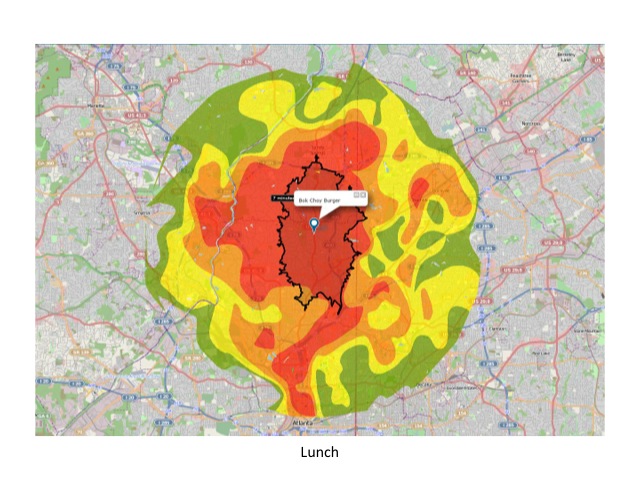 This paradigm shift from drive time traffic to specific trips and traffic flow will empower users to truly see exactly how potential customers interact with their stores as well as their competitors' stores.
There's Still Time to Become a Beta Customer
Want to be among the first to base your location decisions on this powerful real-world trip data?
Or email us to request an online demo of how the tool can transform your organization's real estate operations.