[symple_column size="two-third" position="first"]
You don't want to miss eSite booth #901 at this year's Global Retail Real Estate Convention. For the first time, retailers will have the opportunity to test drive Trip2Trade in person.
The only location analytics tool powered with trip data from navigation leader TomTom, Trip2Trade provides a more complete picture of customer behavior than ever before.
Get ready to drive the data revolution
With your most detailed roadmap yet
Drive more customers: With TomTom data that empowers you to know, really, where your customers go at each hour of every day.
Drive more revenue: With real-world traffic insights for more accurate trade areas and market analysis.
Drive more marketing leads: With location-based analytics not available anywhere else.
For the latest Trip2Trade updates and examples of how you can use this powerful new tool to drive more revenue, click here.
May 22, 2015 Update: This year's conference was a huge success. We met with more than 100 real estate analysts, developers, planners and investors—all of them amazed at how GPS data is transforming marketing analytics. (Read the full update here.)
Trip2Trade. Real Trade Areas Driven by Customers.
[/symple_column][symple_column size="one-third" position="last"]
Join eSite
at Booth #901
Schedule a demo today!
With limited time slots available, we encourage you to reserve your spot early.
Where
The Global Retail Real Estate Convention
(ICSC RECon Las Vegas)
When
Sunday, May 18 to Tuesday, May 20
For
One-on-one demo of Trip2Trade with eSite analysts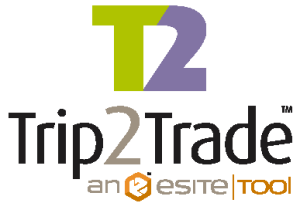 [/symple_column]