If you stopped by the eSite Analytics booth at RECon Las Vegas, you probably saw something like this:

Or this:

Or this: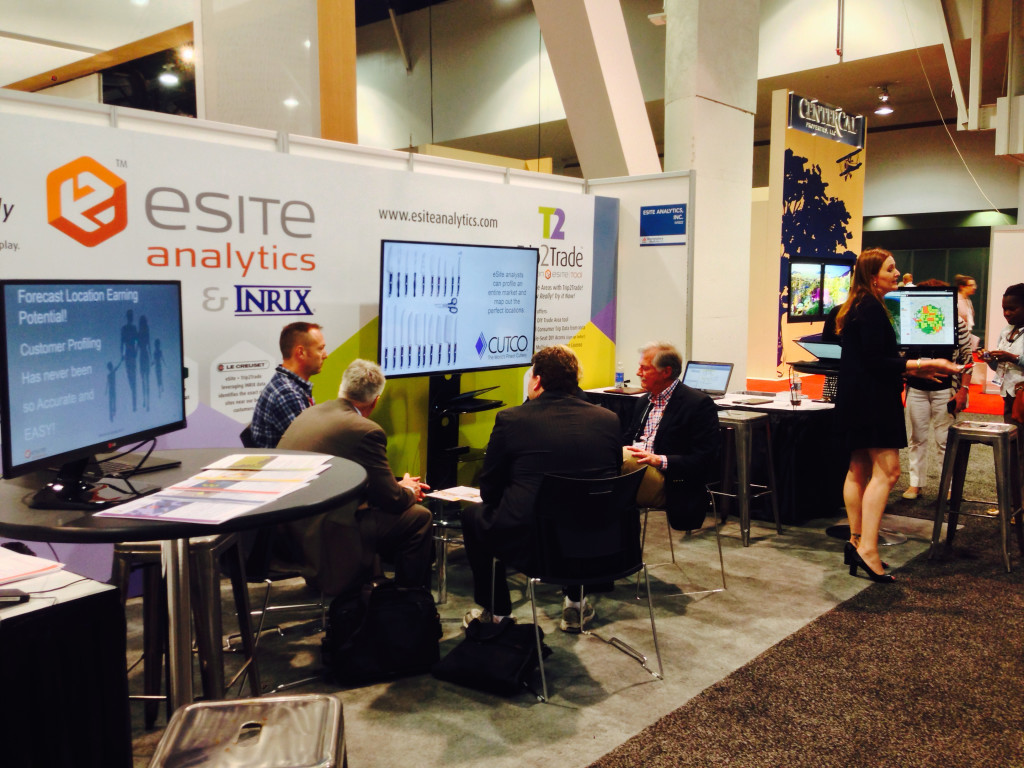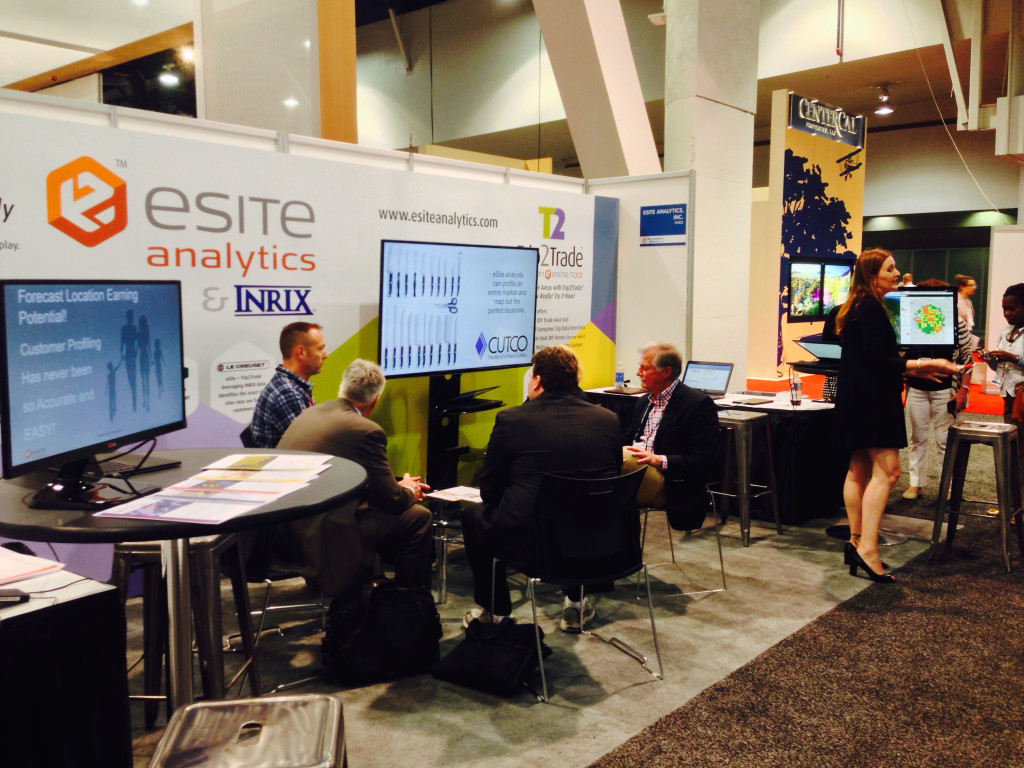 Our goals for the year's biggest global convention for the shopping center industry were to:
Connect with our fantastic partners
Introduce more movers and shakers in retail technology to eSite Analytics innovations
Familiarize growing brands with the latest advancements in site selection consulting
We exceeded all!
Dozens of company executives met with us one-on-one, and many more stopped by to learn about Ensemble Modeling, Address Appending, Network Potential and other advanced site selection services.
Eyes lit up as CEO Tom Blazer answered questions such as:
"How do you speak to operational variances between stores?"
"How do you account for those discrepancies in a model?"
"What's different about the eSite approach to customer profiling?"
The eSite Analytics booth radiated energy from the entire eSite Analytics team. Most of all, it was very exciting to get so many thoughtful questions from retail real estate professionals…and watch eSite's analysts meet every complex challenge with innovative solutions.
Get Caught Up on eSite Innovations
If you were unable to attend ICSC, we're bringing a piece of the conference to you. Click the image below to instantly download the full eSite Analytics consulting packet. In this kit, you'll get a series of one-page data sheets that explain the benefits of advanced site selection consulting.
Get acquainted with your options, share them with your colleagues or simply have fun reading up on the difference spatial analytics makes.
Click here to download your packet: